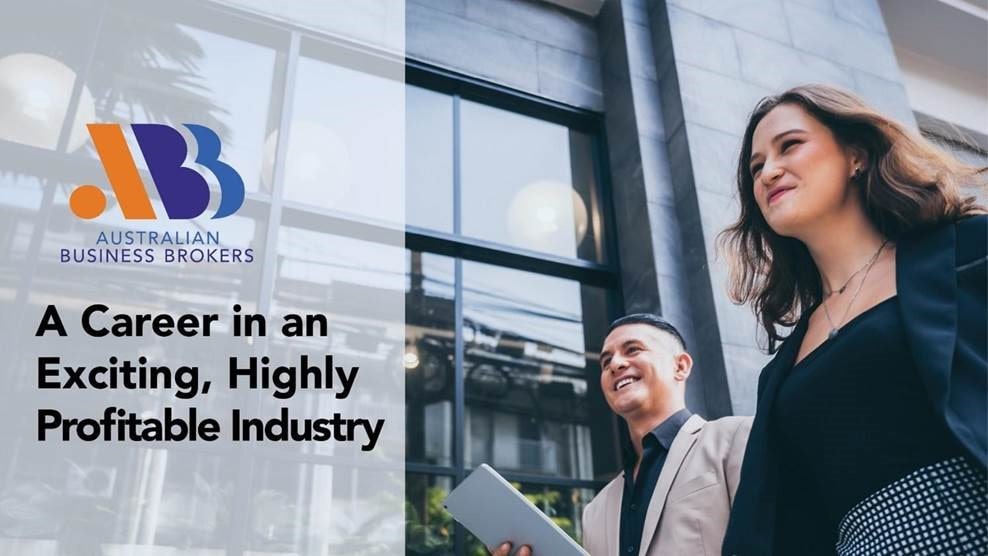 A Career in an Exciting, Highly Profitable Industry
AUSTRALIAN BUSINESS BROKERS
A Business in an Exciting, Highly Profitable Industry
Australian Business Brokers (ABB) are currently expanding its national network of licensed Business Brokers.
If you are licensed in the real estate industry or an Agents Representative looking for a career change, we have the perfect opportunity for you to join a national network of professional business brokers.
With our unique home based licensing model, you are in complete control of your business with 100% retention of commissions earned in a highly profitable industry.
Established 25 years ago for a diverse range of business sales.
The ABB brand is recognised as a trusted brand utilising our licensing model with tried and proven systems, training and national network support.
With business brokerage skills, systems and sales performance developed over 25 years of operation in many industries ABB offers exciting features and benefits to Owner/ Operator style independent business licence operator.
• Non-Franchise Model – ABB provides as much support as needed. You are your own boss. All decisions are yours.
• Home Based – Low entry & set up costs, Higher retained earnings, Low ongoing overhead expenses, Great work life balance.
• You retain 100% of commission earned
• Very Affordable Monthly Fee – Flat Rate Fee. Low upfront entry
• National Network of Business Brokers – Great referral & value adding network.
• Highly Experienced Intensive Support – Comprehensive initial & on-going support & guidance, Business Mentoring and advisory support.
John Ramsay 0408 433 739